Earlier this week on Wednesday the Microsoft Power BI made an incredibly exciting announcement and released Power BI "publish to web" as a preview feature. This is HUUUUGE news! This was probably the top requested feature and its finally here thanks to the hard work and dedication of the Microsoft Power BI team!
Power BI "publish to web" allows you to easily expose a Power BI report to the world through an iframe that can be embedded wherever you like.
To publish your Power BI report to the web, log into your Power BI site.
Find the report that you want to share and click File in the top left.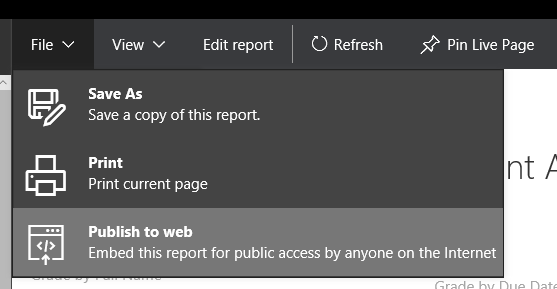 You'll see a message pop up box similar to below. Click the yellow button to create the embed code.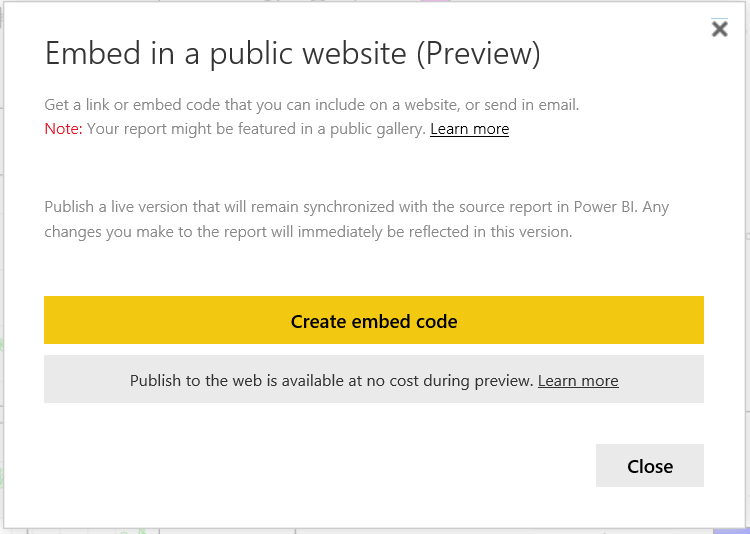 This is where you'll see a very important warning!
WARNING: Reports that you expose through the "publish to web" feature will be visible to everyone on the internet! This means NO AUTHENTICATION is required to view the report that is embedded in your application.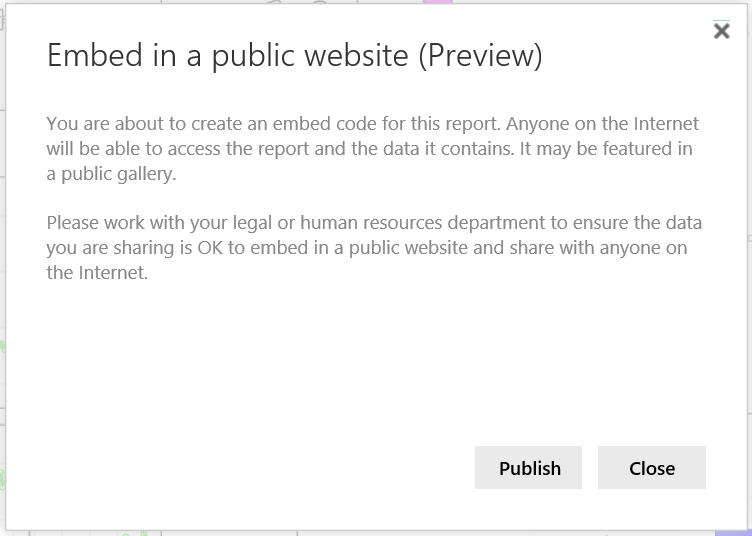 Once you do that, you'll receive an embed code that you can then use to expose your Power BI report within your webpage or application!
For some amazing examples of some great reports embedded within your web page, take a look at the Power BI best report contest!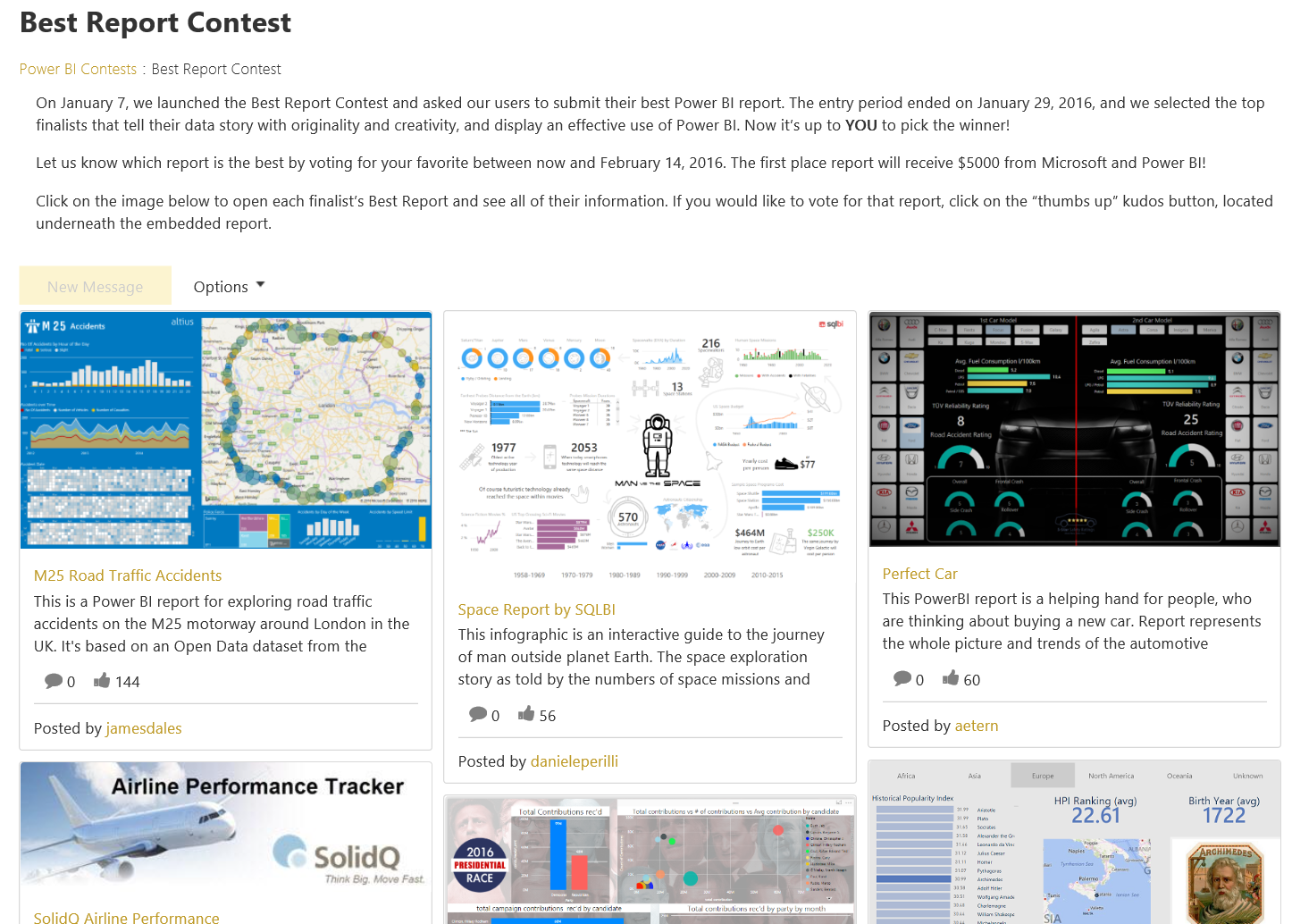 As you can see the report maintains all the interactivity features of Power BI. And as your Power BI report updates and changes, those changes will be reflected in your embedded Power BI reports!
Pretty awesome!
Additional Resources
Read the Power BI "publish to web" announcement here. There's also some really great examples of some Power BI reports that were published to the web by Microsoft customers and partners.
Read the Power BI "publish to web" documentation here.
Feedback
Let me know what you think of this feature or if you have any questions. Leave a comment down below.