Update: I've updated the Power BI architecture diagram! Click here to view version 2! 
As a Data Platform Solution Architect for Microsoft, one of my jobs is to help teach my customers what our amazing tools can do and how those tools work. Interest in Power BI is blowing up and I'm seeing most of my customers express huge interest in this awesome tool. To help facilitate the conversation about how Power BI works and how it can help my customers, I put together this diagram.
Also, each text block in the black area to the right includes a link to the documentation on PowerBI.com for the specific component. So if I'm looking at the diagram and I want to gather more information on the Power BI Gateway – Enterprise, just click the text block or point #2.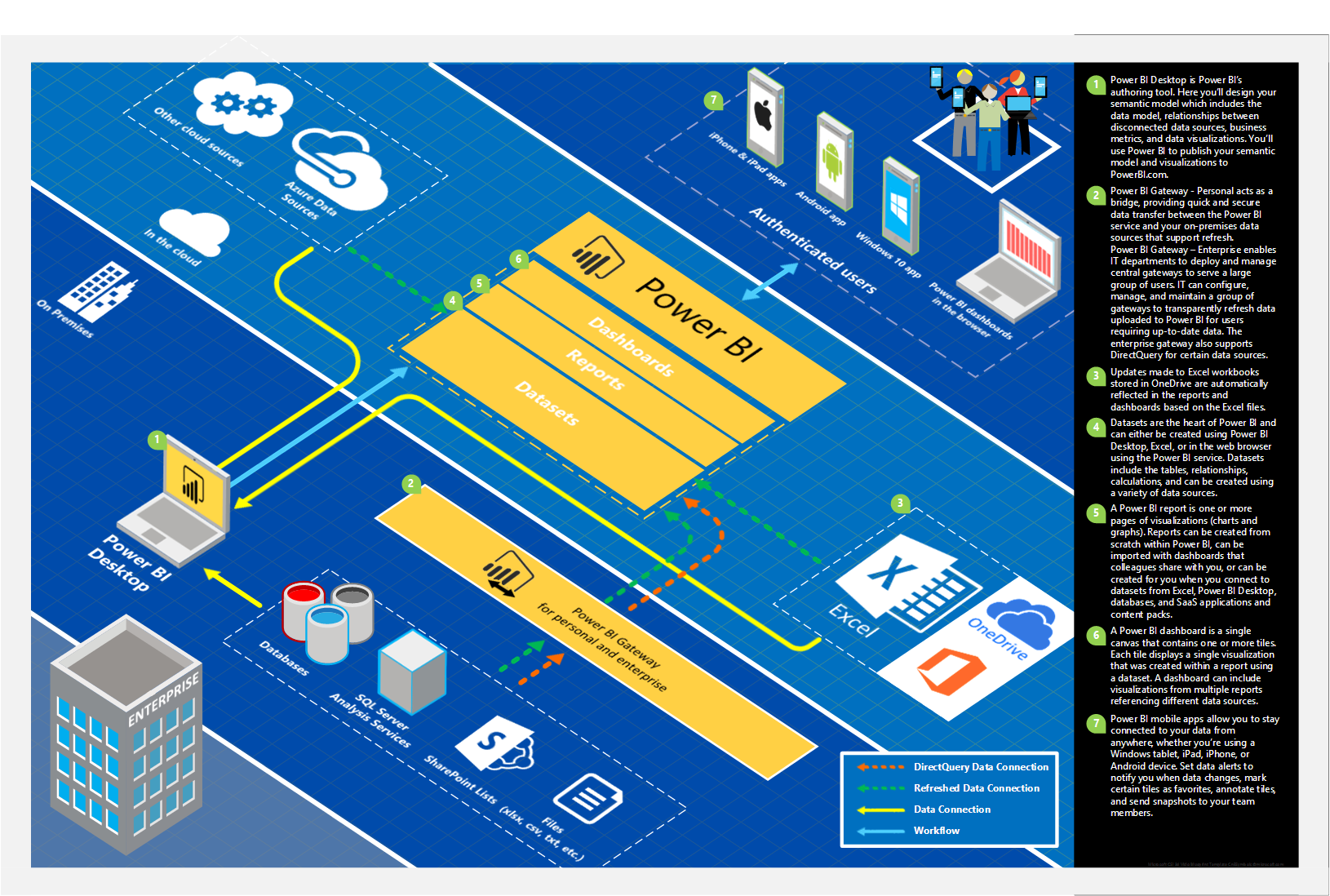 You can download an .xps version of this diagram here.
Feel free to download this and use it as a teaching aid or as a conversation starter.
I hope you find this a helpful resource. Enjoy!
Resources
If you have any questions about Power BI, feel free to leave a comment down below and I'll point you in the right direction.
If you're new to Power BI, start with my introduction to Power BI Desktop.
If you'd like to learn more about Power BI using the best resources available, the documentation PowerBI.com is definitely the best place to start.
If you're interested in how I made this diagram take a look at this.
Feedback
Let me know any feedback you have! Thanks!